Words from The Director Education
---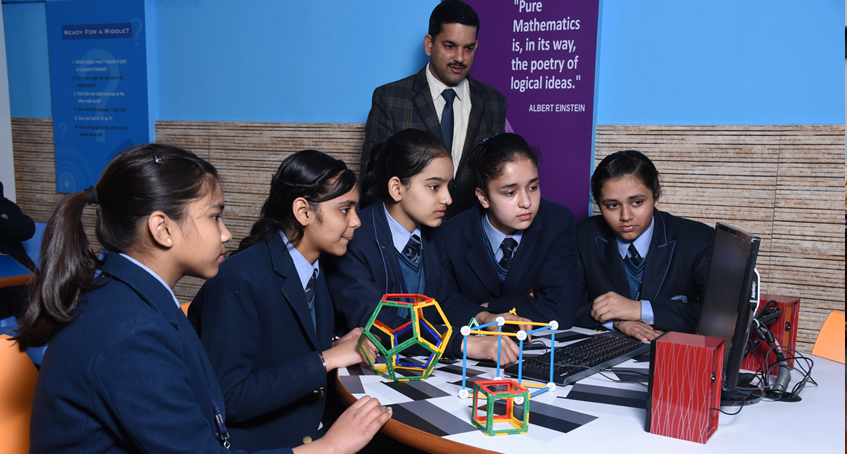 Dear Parents,

Thank you for showing interest in admitting your child to Doon International School. Nothing is more important than the choice of the right school for your child and our website provides you with a glimpse of what our school has to offer. We believe that Doon International School offers an educational experience like no other to our children and will give them the qualification and confidence they will need to play a leading role in tomorrow's society. We constantly endeavour to provide our students with a learning environment in which they have numerous opportunities to excel and also distinguish themselves in academics and a range of co-curricular and extra-curricular activities.

Come, let us hold hands so that we create opportunities and provide an environment for children to learn in the best possible manner, help them become emotionally strong, acquire skills. develop a passion and penchant for excellence in any area of their calling; so that tomorrow they stand tall, with confidence to be seen and heard, and be counted amongst those who can confidently state, "Yes, I can".


Mrs. M.K. Mann
Director Education
Doon International School

Words from The Managing Director
---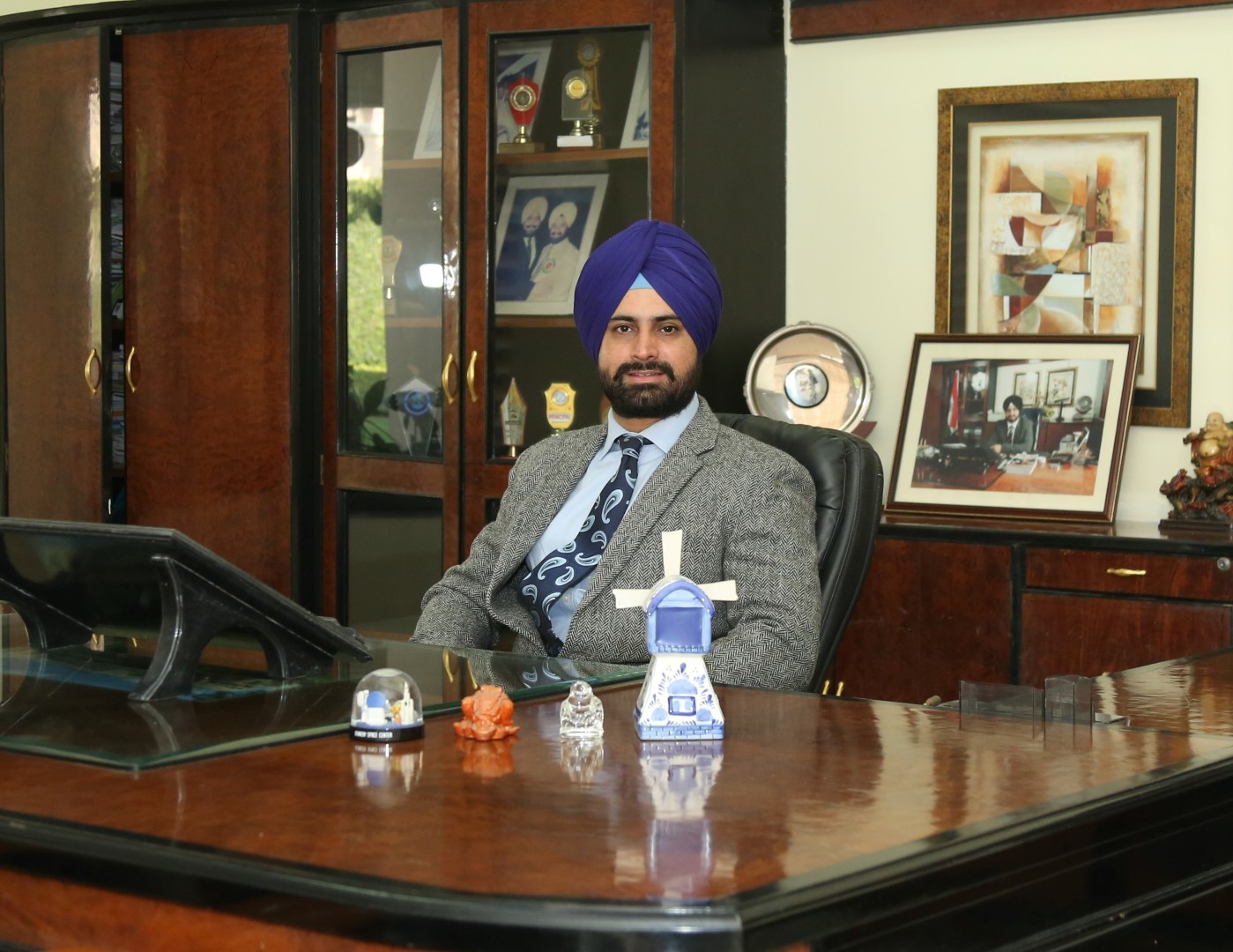 Dear Parents,

Doon International School (DIS) has always strived to diversify and reshape the path of education according to our ever-changing world. Our commitment to education today recognizes the necessity for thinking and acting from insular to universal.

What is the true purpose of education?
What is the common goal for parents and us as educators?
Is it the style of building they enter or the substance of the learning provided that makes the key impact on the child?
Parents making this important decision need to look inside the classroom for evidence of quality education for their child.

A child is a true creation from influences both of the home and learning environment; teachers play a key role, as do parents. The world today is more competitive than ever, bringing unpredictable challenges and new situations. Parents have a strong sense of responsibility in choosing a school to help prepare their child for the unknown future. The evolving world dynamics have sought and forced changes upon us; thus at Doon International we hold precedence over the content and quality of teaching above all.

The responsibility of school weighs more today as it is the only institution where children spend the most impressionable 15 years of their lives. We at DIS realize this onerous responsibility and are fully geared in terms of a comprehensive curriculum & effective pedagogy; updated technology and state of the art infrastructure; vibrant community-school interface and continuous international exposure to deliver the same.

The diversity of options in our curriculum is complemented by a breadth of activities outside the classroom. Every student finds exhaustive opportunities to participate in and contribute to a variety of co-curricular and extra-curricular activities. Our in-house curriculum at DIS includes the Basic Life Skills, without which no meaningful life can be lived. Our Clubs develop and hone diverse interests and skills. A plethora of our sports activities prepare our students to use failures as stepping stones to success, and academics remains the backbone under able & continuously trained faculty.

Furthermore, DIS acknowledges our human obligation to cultivate a new generation that will take care of the environmental, social and economic challenges ahead. Linked with our commitment to global education is the vision to promote the inner moral compass; this balance will enable them to take the helm and steer their way through human complexities, enabling them to exhibit goodness, honesty and compassion with confidence. After all, it is the learning that will impact and transform the future.

Although the world has been scarred by greed and selfishness but at Doon International School we are seeking out a forgotten age of innocence because we deal with young minds. We are filled with hope that the coming years will bring about a change in attitude and we shall fulfill our responsibility of carrying into each home the message of cheer and culture, of freedom and prosperity, of life and light. With a clear vision and steady steps, we shall march forward.

We invite you to share the joy and success in nurturing the future of this universe.


Mr. Charanjeet Singh Mann
Managing Director
Doon International School

Message From The Principal
---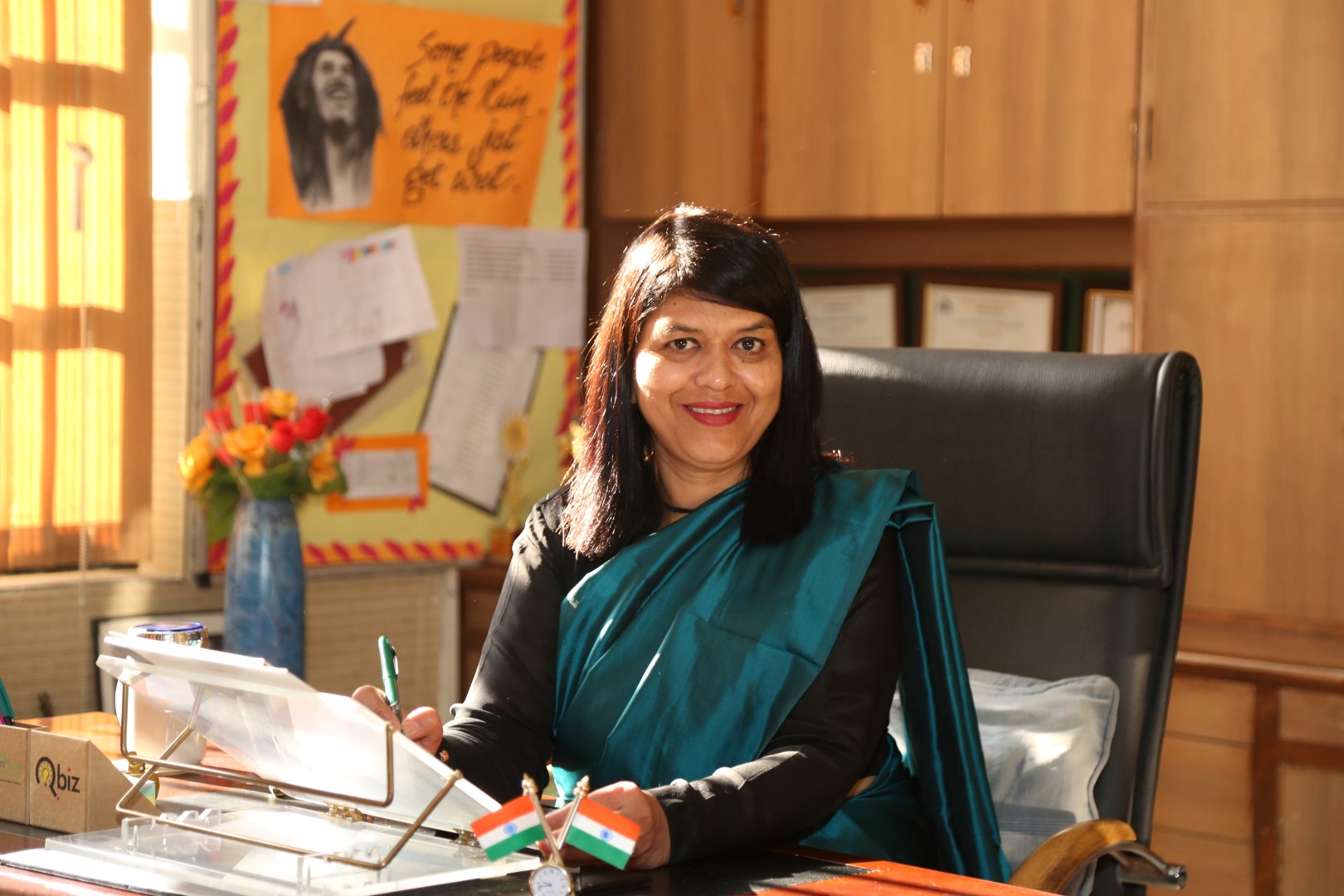 A study attributed to Harvard University found that when a person gets a job or a promotion, 85% of the time it is because of his attitude and only15% of the time because of intelligence and knowledge of specific facts and figures. It is surprising that almost 100% of education dollars go to teach facts and figures, which account for only 15% of success in life.

The foundation of success regardless of your chosen field is ATTITUDE. It applies to every sphere of life, including one's personal and professional life. Can a student be a good student without a good attitude? Can parents, teachers or employees be good in their roles without a good attitude? Of course not! Well! If attitude is such a critical factor in success, there is strong need that we as teachers, parents must develop a positive attitude amongst our children at an early age.

Without positive attitude and perceptions, students have little chance of learning proficiently. In order to develop a positive attitude amongst children, it's very important that they are raised in a healthy and positive environment, where they are motivated by their elders and not criticized and compared by the peer group. I believe in a holistic approach. We are not just arms and legs, eyes and ears, a heart and a brain but a complete human being. The whole person goes to work and the whole person comes home. We take family problems to work place and work related problems to the family. Thus our stress level goes up and our productivity comes down.

Experience has shown that human resource is the most valuable asset. People are more valuable than capital or equipment. Great organizations are not measured by wages and working conditions, they are measured by feelings, attitude and relationships. Education ought to teach us not only how to make a living but also how to live.

Education with a positive attitude breeds confidence, hope and peace of mind. The greatest discovery of a generation is that humans can alter their lives with good education and positive attitude.


Mrs Manjeet Madra
Principal
Doon International School